Endo-Apex | Friendo | Gutta Easy
Cordless Endodontic Obturation Devices
Endo@pex
Obturator Complete System "Endo@pex ( Pen & Gun System)
Content
Obturator Gun type hand-piece

Charger Base

Accessories :Adaptor ,tool ,pipe (3 pieces)

Friendo ( hand-piece heat condenser)

Tips - 2 each pieces F,M

Available Size : XF ,F ,FM,M , ML

Gutta Easy
Gutta Easy - Filling System for the Obturator Machine
Content
Obturator Gun type hand-piece

Charger Base

Accessories :Adaptor ,tool ,pipe (3 pieces)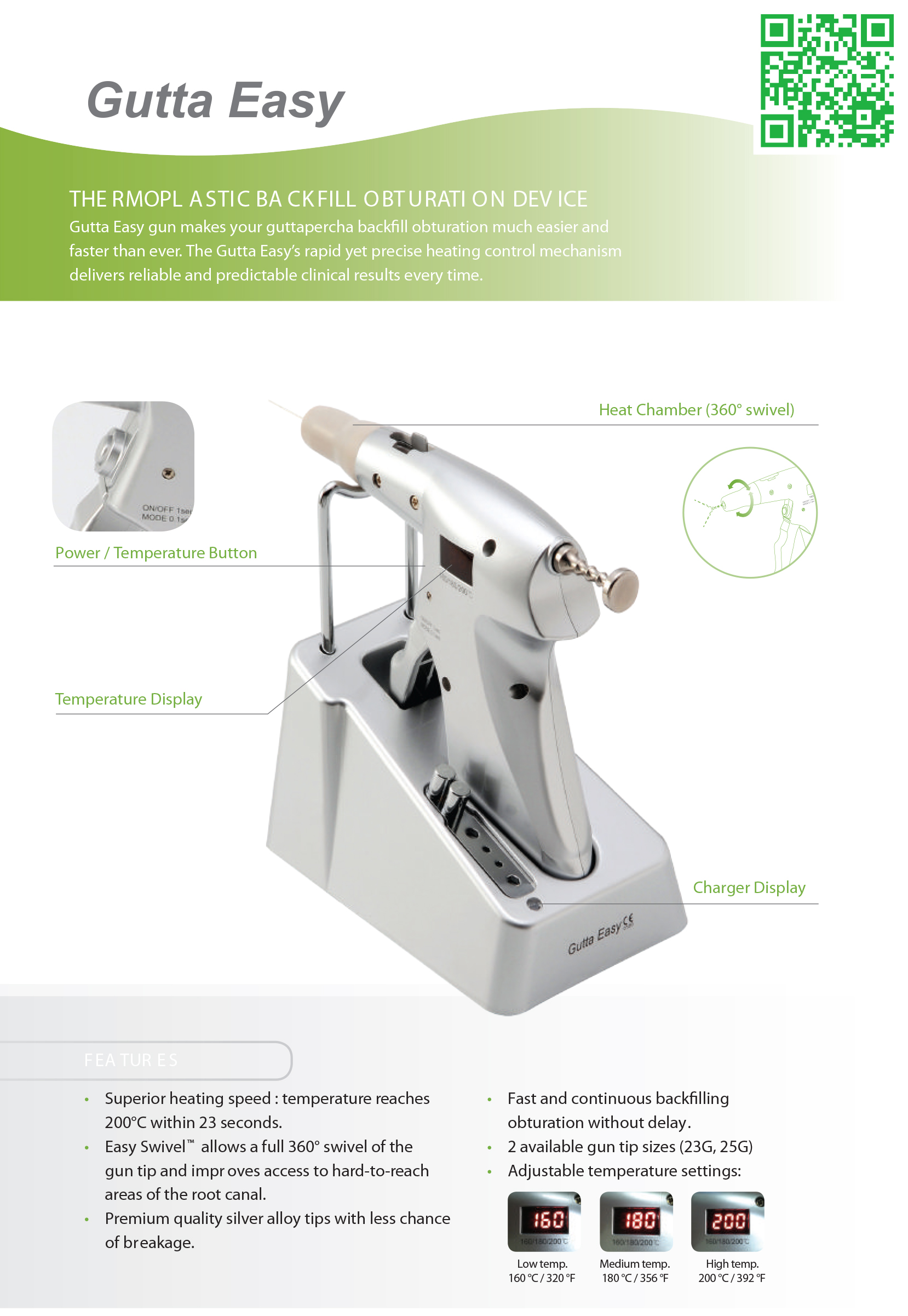 Friendo
The Friendo is the lightest cordless warm vertical condensation device
The Friendo is the lightest cordless warm vertical condensatin device with truly ergonomic features. By using the uniquely light weight lithium polymer battery, the Friendo's weight is evenly distributed from front to back for maximum comfort. With its superior heating control mechanism, the Friendo consistently delivers predictable and reliable results every time.
Features
Maximized comfort with stylish design.

Ergonomic and user - friendly operation.

Excellent apical control over lateral and complicated root canals.

Effectively liquefies and condenses root canal filling materials.

Adjustable 3 temperature settings.

Color-coded pen tips are available in various sizes (XF, F, FM, M, ML) for easy recognition.
Content
Friendo ( hand-piece heat condenser)
SMPS (AC Adaptor & power cord)

Tips 1 each with stopper size :F & FM

Plastic Cover (Sheath) - 1 piece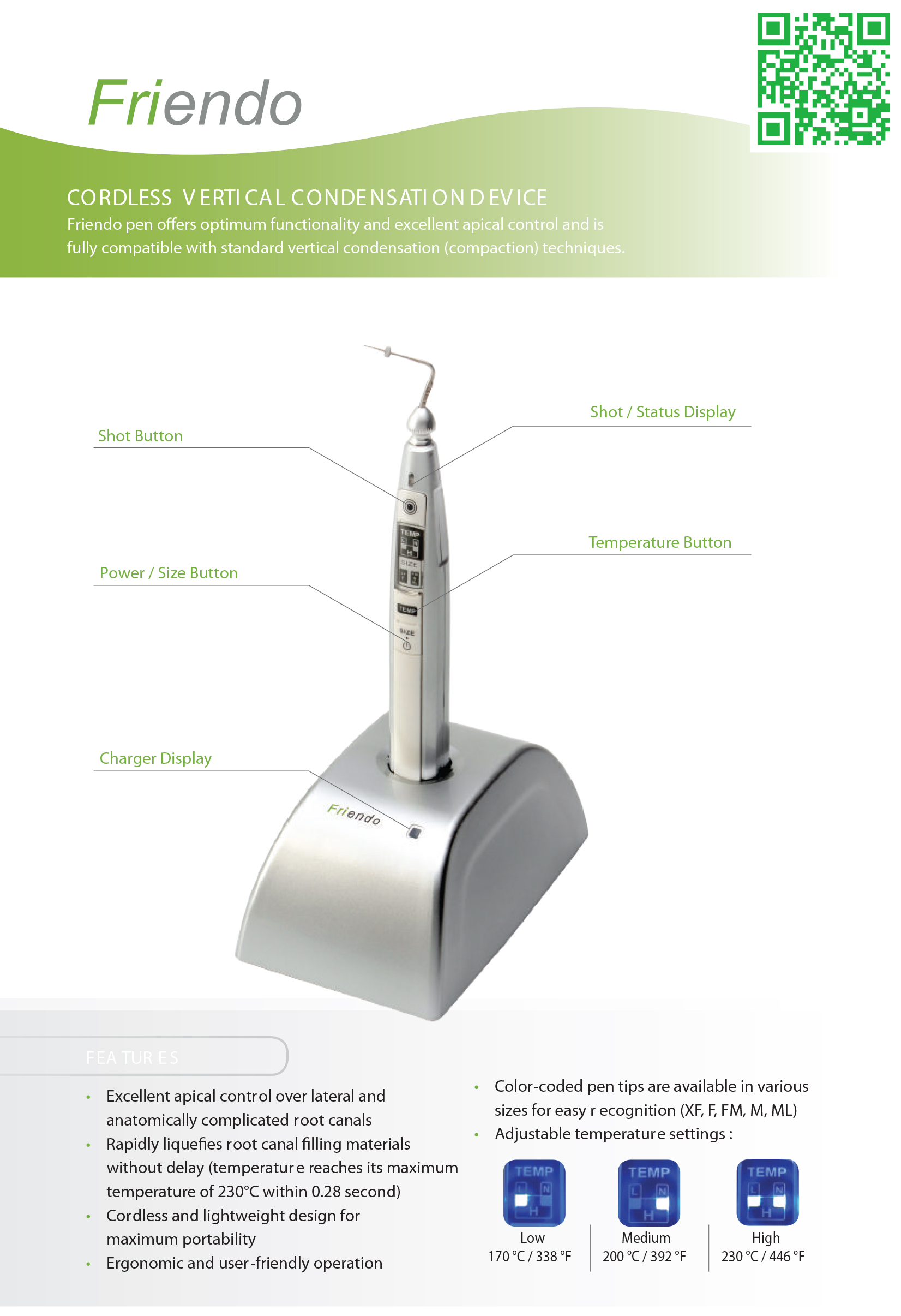 DX-Condenser
Endodontic Obturation Hand Pluggers
Nickel titanium and a stainless-steel end

Can be used in any common obturation technique, including warm and cold condensation

Excellent tactile sense and durability
Content
1 each size : #35-70 , # 40-80 # 50 -100