Description
The DTE-D7 piezo scaler complete is a Satelec and NSK compatible piezo scaler. The unit will remove all dental calculus and bacterial plaque without damaging the gum area and simply fits to the main water supply or via integrated bottle. The package comes with 1 handpiece, 8 tips (scaling, perio and endo) torque wrench and foot control.

Features
Optical handpiece, more convenient for clinical operation.

With auto-water supply function easier operation.

The inner water pipe is made from antiseptic material, clinical fluids, such as Hydrogen peroxide, chlorhexidine and sodium Hypochlorite, etc, can be used perfectly under the mode of auto-water supply system so that the performance of perio and endo is improved dramatically.

The handpiece is detachable and can be autoclaved to the temperature of 135℃ and the pressure of 0.22MPa.

Automatic frequency tracking ensures that the machine always works on the best frequency and performs more steadily.

Controlled by PC, easy operation and more efficient for scaling.These features make D7 LED become a new generation product in the world dental market.

Construction
Ultrasonic scaler is composed of the electrocircuit, water spray and ultrasonic transducer.

Scope of Application
Woodpecker DTE D7 LED ultrasonic scaler is used for the dental calculus elimination and root canal treatment.

Functions
Woodpecker D7 LED ultrasonic scaler has scaling, periom endo and auto-water supply functions.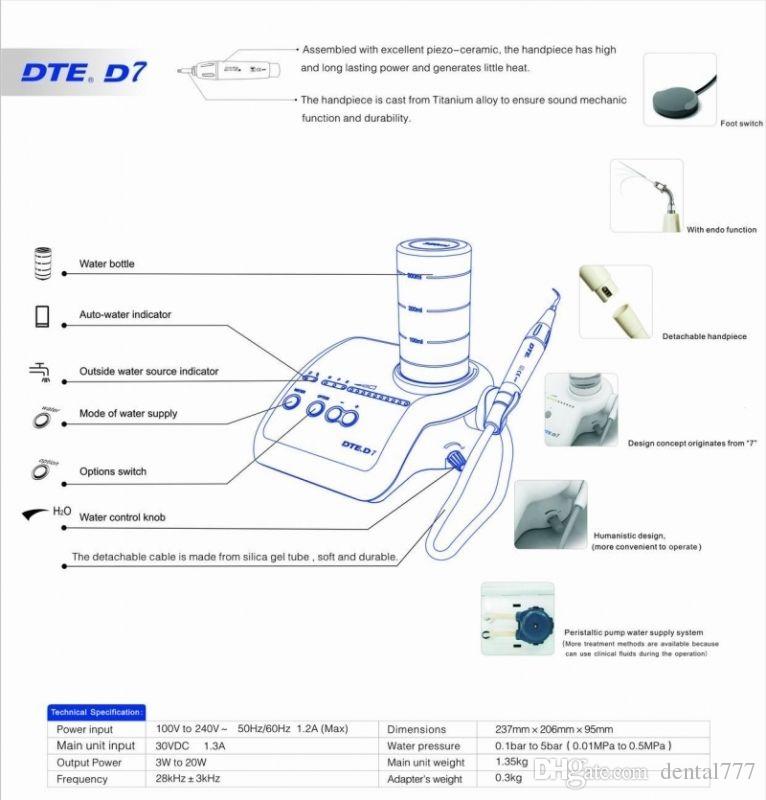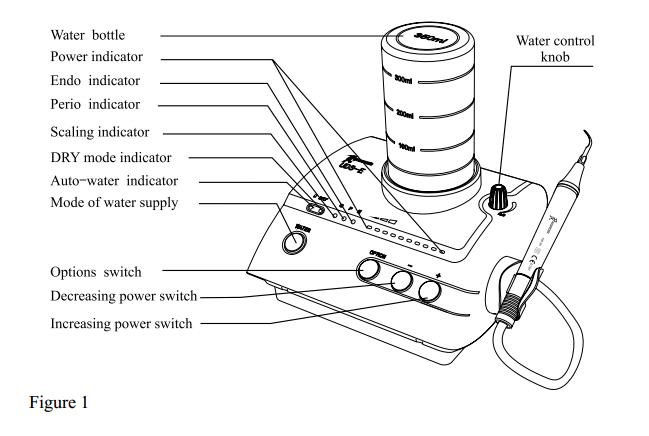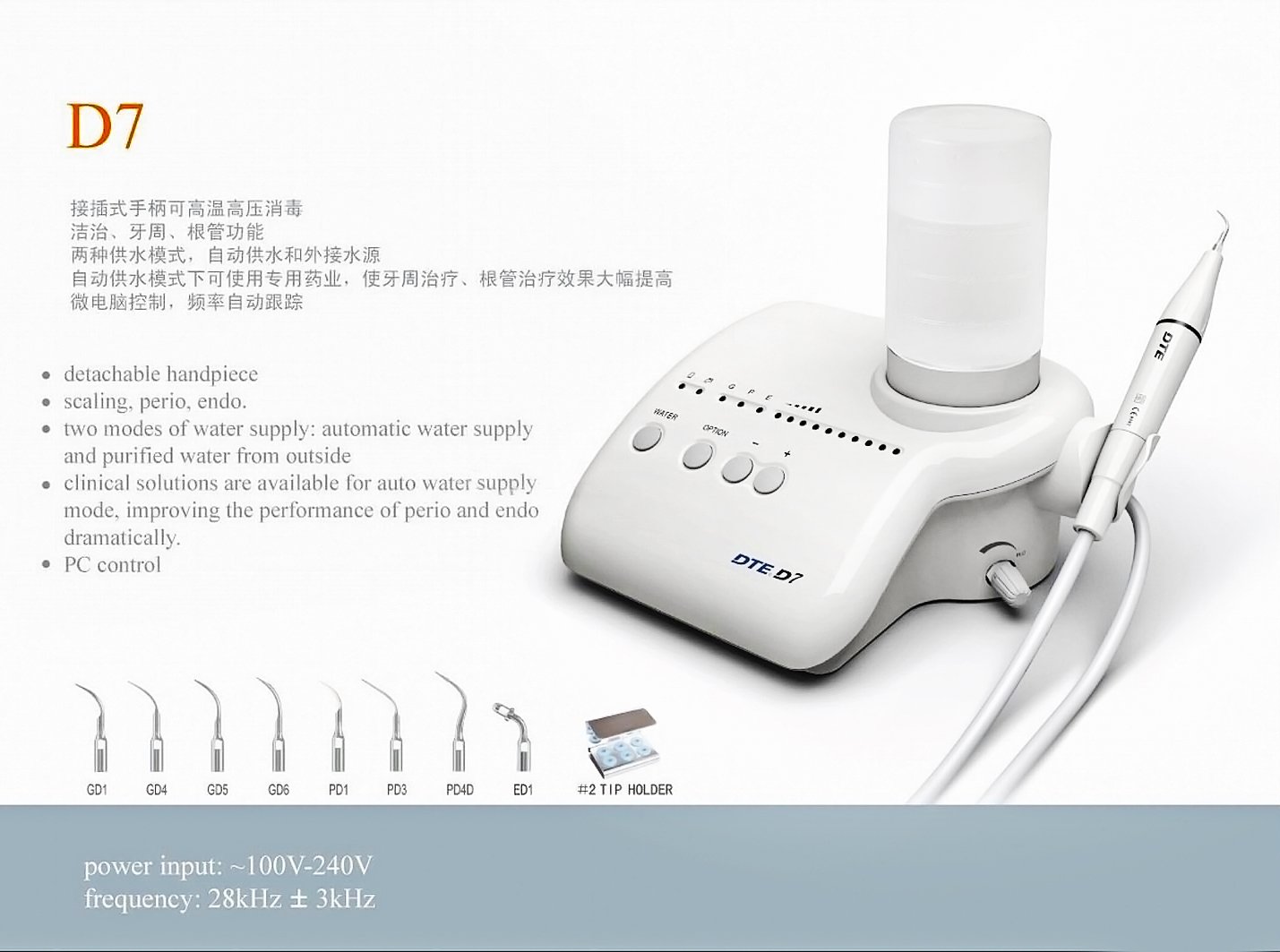 Specification
| | |
| --- | --- |
| Power input | 240v-50Hz/60Hz (1.2A Max) |
| Main unit input | 30VDC (1.3A) |
| Output primary tip vibration excursion | < 100 µm |
| Tip vibration frequency | 28KHz + 3KHz |
| Output half-excursion force | < 2N |
| Output power | 3W- 20W |
| Water pressure | 0.1 Bar- 0.5 Bar (0.01MPa to 0.5MPa) |
| Main unit weight | 1.35kg |
| Adapter weight | 0.3kg |
Content
- 8 Scaler tips included: GD1, GD4, GD5, GD6, PD1, PD3, PD4, ED1
- #2 Tip Holder